Meet Dr. Nathan Schroeder, DMD, MS, FACS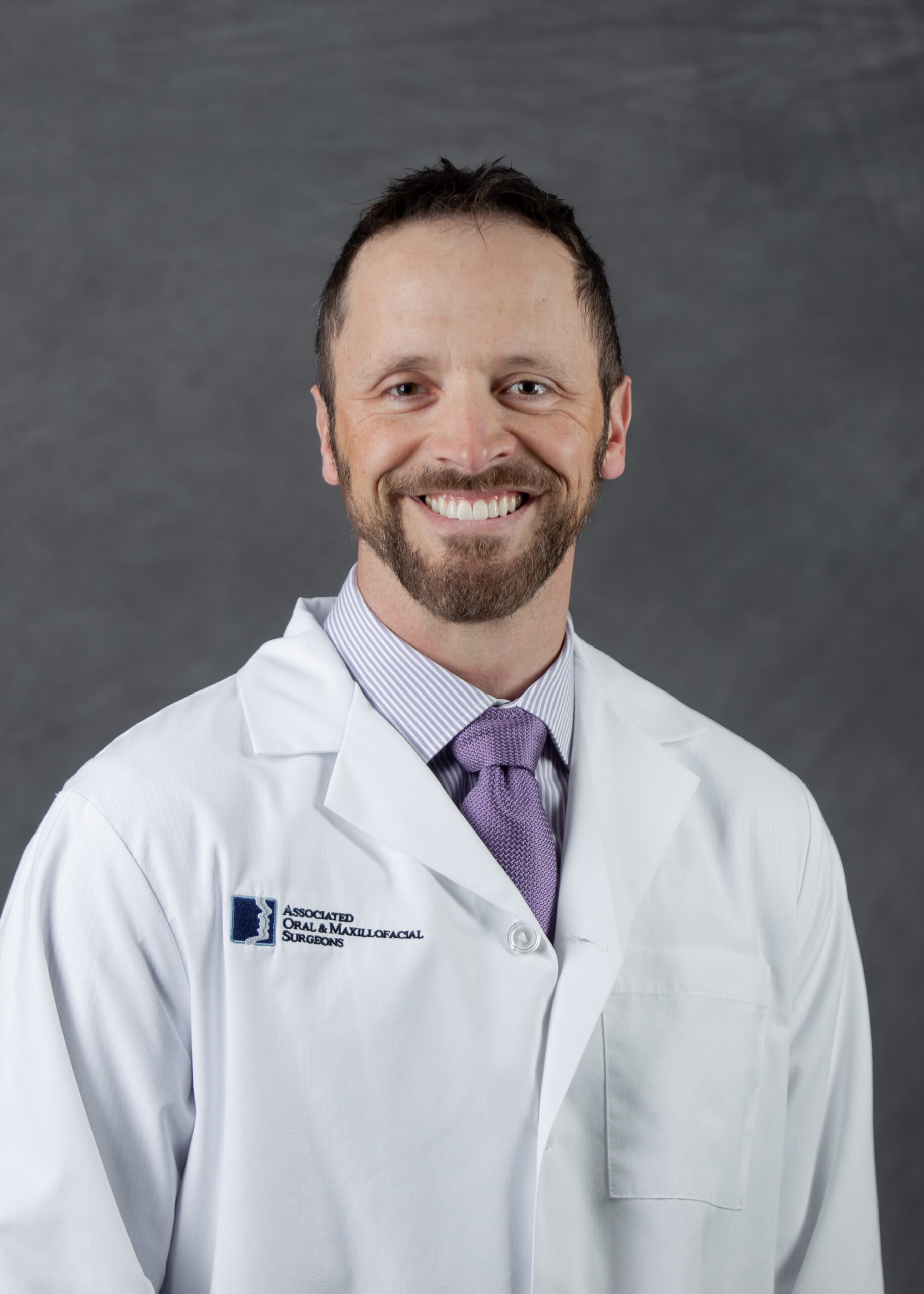 Dr. Nathan Schroeder is a board-certified oral and maxillofacial surgeon with over a decade in practice. As a specialist and partner with AOS, he assists Peoria and Galesburg patients by promoting the comfort, function, and aesthetics of their dental needs.
As an oral surgeon and a leader in the field, Dr. Schroeder applies his skills to a variety of procedures, including dental implant placement, wisdom tooth removal, tooth extractions, bone grafting, and corrective jaw surgery. Patients frequently rely on him for treatment because of his focus on high- quality care, his years of experience, and his accomplishments in the profession.
Personally, Dr. Nathan Schroeder enjoys spending time with his children, getting outdoors, and taking part in competitive sports. He welcomes the opportunity to meet you at our practice and to provide you with exceptional care.
Dr. Schroeder completed his undergraduate studies at the University of Idaho with a double major in biochemistry and microbiology. He attended the University of Florida's College of Dentistry where he received both an advanced education honors certificate and an award for academic achievement in the field of oral and maxillofacial surgery. He was also the recipient of the Southeastern Academy of Prosthodontics' "Excellence in Prosthodontics" award.
In pursuit of his career as an oral surgeon, Dr. Schroeder earned his Master's degree at the University of Iowa and completed his residency at the university's hospitals and clinics. His graduate research thesis focused on bone biology and dental implants, two essential areas in his work with AOS patients.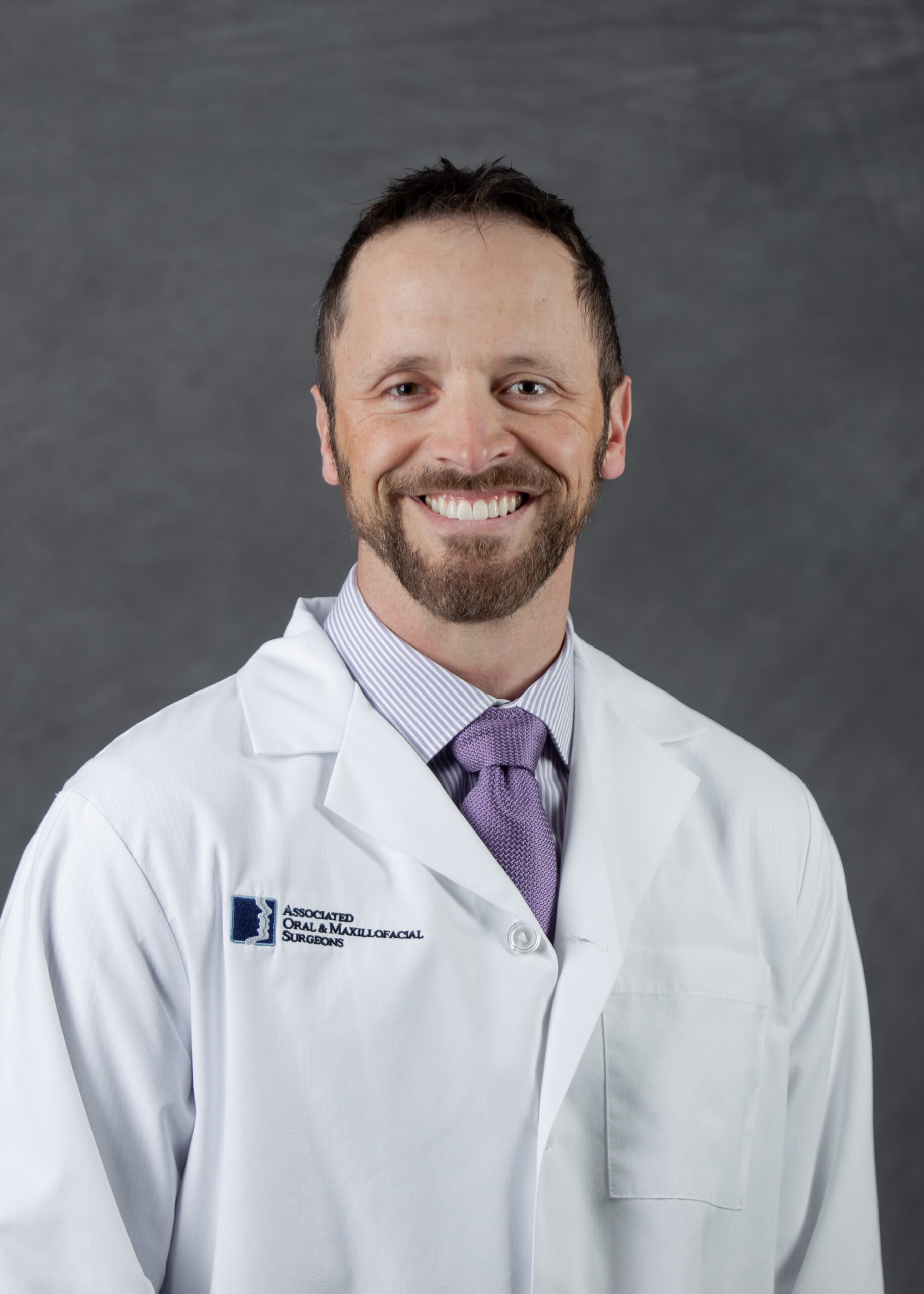 Leadership and Professional Membership
Dr. Schroeder is a frequent speaker at professional events, including regional and national conferences. He serves on the Examination Committee for the American Board of Oral and Maxillofacial Surgery, which organizes the examinations that doctors nationwide must pass to become board certified. This work helps to elevate the standard of care that patients can expect from their oral surgeon.
Additionally, Dr. Schroeder is a Fellow of the American Association of Oral and Maxillofacial Surgeons; a Fellow of the American College of Surgeons; and an active member of the American Dental Association and the Illinois Society of Oral and Maxillofacial Surgeons. Dr. Schroeder is an adjunct clinical teaching faculty member with the University of Iowa. He also previously served as the president of the Peoria District Dental Society.
Locally, Dr. Schroeder contributes to the Central Illinois Orofacial Anomalies team. This group, which is affiliated with OSF St. Francis Medical Center and Easter Seals, works together to treat patients born with craniofacial anomalies for whom Dr. Schroeder performs alveolar cleft grafting, corrective jaw surgery, and other procedures. He also holds a position as the director of the Central Illinois International Team for Implantology Study Club. Sharing research and recommended practices helps him to provide quality care as an oral surgeon for Peoria and Galesburg patients.