The alveolar ridges are two narrow ridges of tissue that run just below your gums and give support to your upper and lower teeth. They also help to define the curvature and proportions of your smile. If these bones have begun to recede, particularly after tooth loss or a dental extraction, your dentist may suggest a ridge augmentation. Similar to a traditional bone graft, this treatment involves rebuilding the alveolar ridges using one of several types of tissue. The procedure can improve the fit of a removable denture and protect your long-term oral health.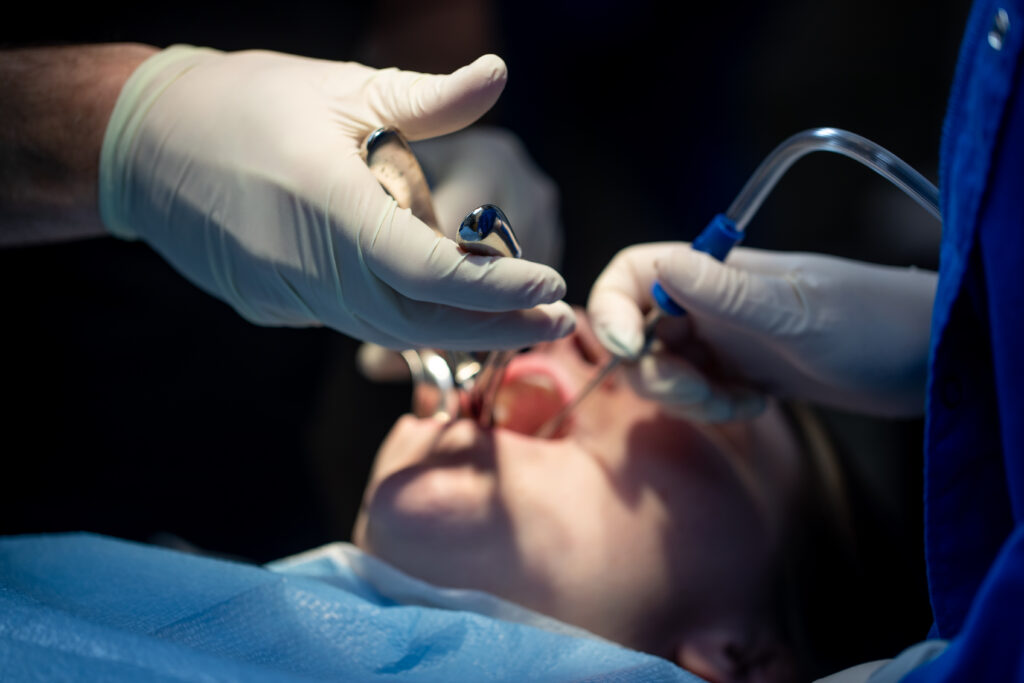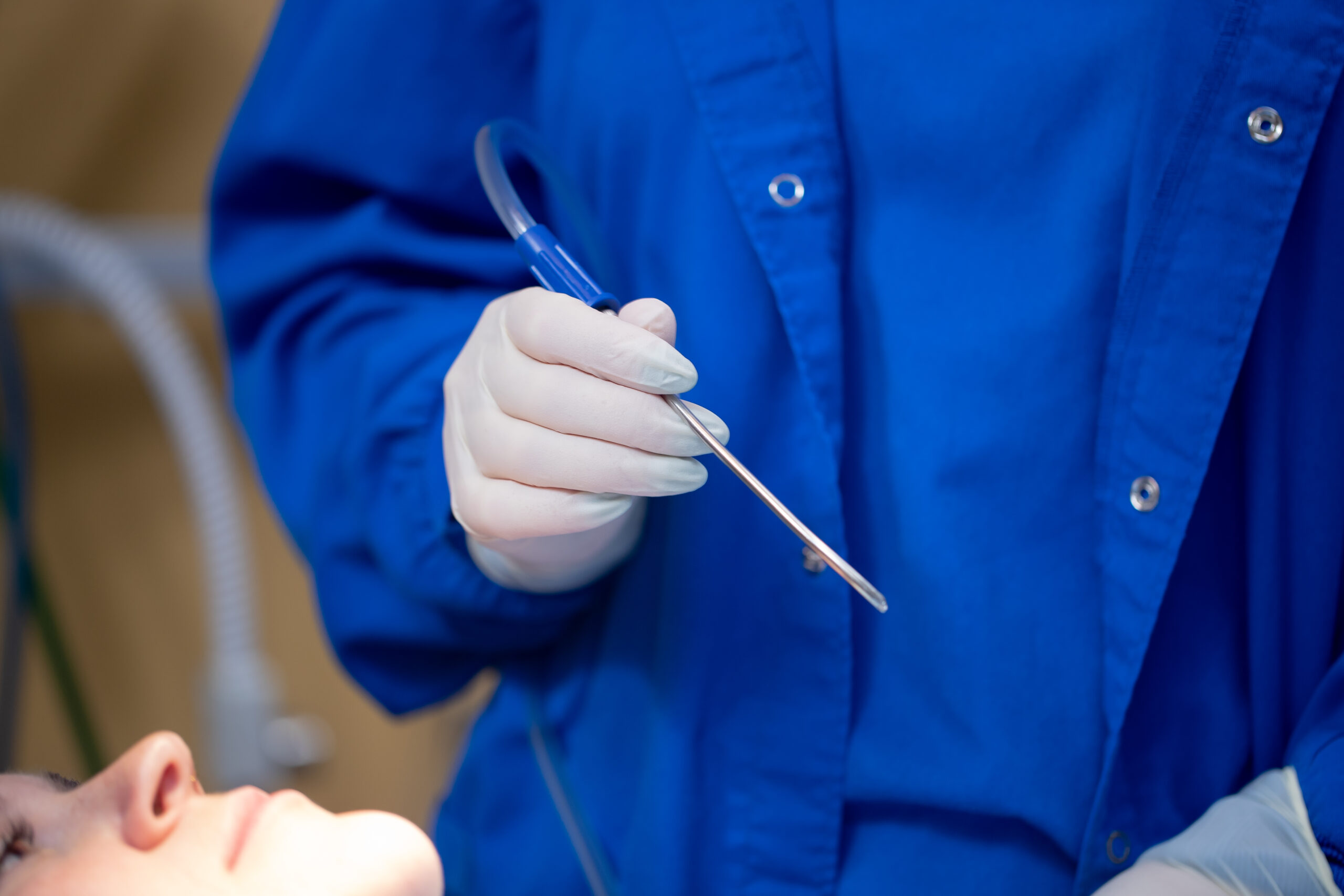 Candidates for ridge augmentation
Tooth loss or an extraction can leave behind an empty socket in the bone and an indentation in the gum line. Without teeth to stimulate the jawbone and keep it strong and healthy, the bone will continue to recede. This process can affect both the aesthetics of your smile and your ability to receive restorations. If you are interested in dental implants or traditional dentures, your doctor may recommend a ridge augmentation to fortify the bone. However, as this is a surgical procedure, you must be healthy enough for treatment. You should have a strong immune system and healthy circulatory system to ensure a complete recovery. Chronic conditions, such as an autoimmune disease or diabetes, may affect your eligibility for treatment. It is important to discuss your medical history with your dentist or oral surgeon.
Preparing for ridge augmentation
If you are a good candidate for ridge augmentation, your doctor can begin designing your treatment plan. X-rays and digital imaging can reveal areas of bone degeneration and help your doctor determine the shape and size of your graft. Additionally, your doctor can ascertain the most suitable grafting material.
You will also play a role in preparing for surgery. Your doctor will outline steps you can take for a faster and more successful recovery. You should quit smoking at least three weeks before treatment, as tobacco products can interfere with healing. You should also stop taking anticoagulants, certain anti-inflammatories, and herbal supplements for the two weeks leading up to your surgery. Be sure to tell your doctor about any medications you take at your initial consultation.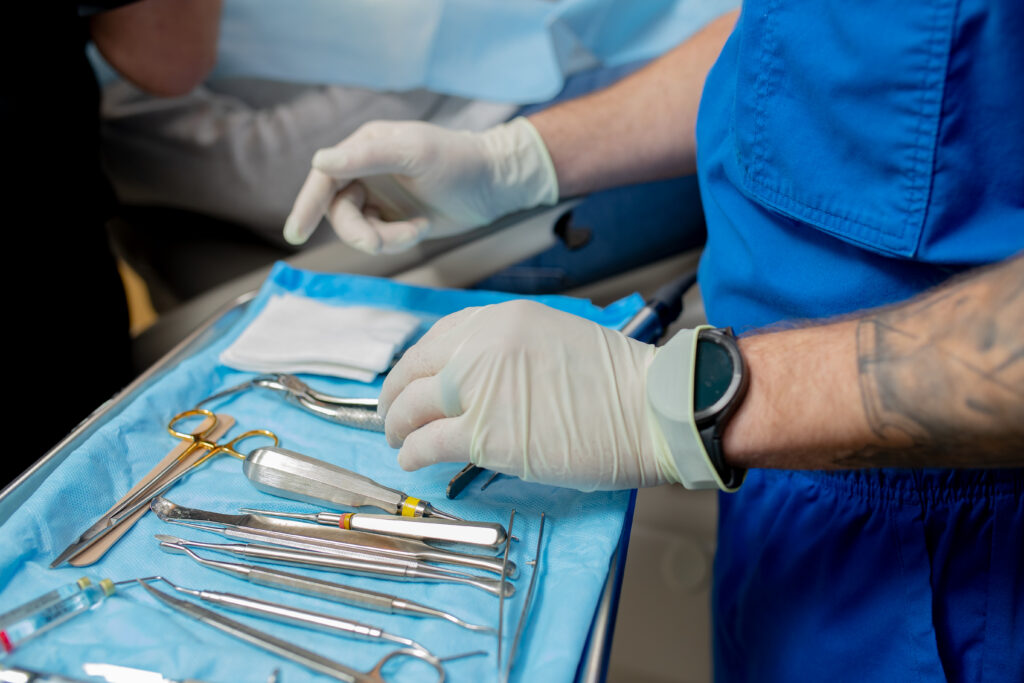 The Ridge Augmentation Procedure
Ridge augmentation is always performed using local anesthetic, but many surgeons provide deeper sedation for your comfort. Nitrous oxide, oral conscious sedation, and intravenous (IV) medications are all safe and reliable options.
During the procedure, your practitioner can clean the tooth socket and place the chosen grafting material. Small titanium screws may anchor the new tissue in place, stabilizing the graft until it has fused with the alveolar ridge. The incision will then be closed using sutures.
Types of Grafting Materials
There are multiple options for grafting materials. Your surgeon may use your own bone (known as an autograft), cadaver sourced bone (known as allograft), or animal bone mineral (known as xenograft). Autografts utilizes the patient's own living tissue and do not require a second procedure but function primarily as a scaffold rather than live tissue transfer. Allografts and Xenografts function primarily as a scaffold and stimulate the body's natural cells to grow living bone through the graft material. These grafts don't require a second surgical site and have different handling properties and considerations than living bone which may or may not be advantageous to the patient depending on the indications for grafting. Your surgeon will weigh your specific needs with the properties of each type of graft material and prescribe a treatment recommendation that best suits you.
It is becoming increasingly common for our oral surgeons to perform guided bone regeneration (GBR) in conjunction with ridge augmentation. This technique involves placing a growth membrane over the tooth socket or grafting site. This material will stimulate healing, encourage new bone growth, and prevent soft tissue ingrowth.
After ridge augmentation, it is important to rest and avoid strenuous activities. It is common to experience mild to moderate discomfort for a week or two, as well as swelling, bruising, and inflammation. You can minimize side effects by taking anti-inflammatories as instructed. Ice packs will also help keep swelling down. It is also important to refrain from spitting or using a straw for the first 7 days, as this can dislodge the blood clot. In most cases, you will also need to eat a soft diet for several days, gradually adding in new foods as your gums start to heal. You should avoid very spicy, crunchy, or hard foods for several weeks so as not to disrupt healing.
While every patient heals at a different rate, full recovery typically takes between four and six months. During this period, the new bone tissue will fuse with your alveolar ridge, becoming a permanent part of your anatomy.
Long-lasting benefits of ridge augmentation
Bone recession takes place rapidly after tooth loss or extraction. By acting proactively, your dentist can prevent recession and preserve the structure of your jawbone.
Dental implants need strong, healthy jaw tissue for stability. If your alveolar ridge has started to recede, dental implants can weaken or fail altogether. Ridge augmentation can restore jawbone tissue for successful implants treatment.
In areas where teeth are missing under a bridge, the gum tissue can look hollow and thin.  Ridge augmentation will plump and fill these areas resulting in a more natural looking esthetic.
Ifyou are preparing for an extraction or missing teeth, ridge augmentation surgery may be a great way to safeguard your lifelong oral health, your smile, and improve success of tooth replacement.
Risks of ridge augmentation
At Associated Oral & Maxillofacial Surgeons, we know how to help you. Our board-certified surgeons and expert staff can provide the care you need to relieve the discomfort you feel.
What are others saying about us?
"My experience at AOS was very positive. From the moment I was greeted at the door by reception to the helping caring staff, nurses, doctors and the understanding business office I felt like and individual not just a body."
"Extremely professional and great to work with. Top notch care and skilled folks from the business counter to the chair. Would highly recommend."