People can go through serious emotional and physical harm when they experience a traumatic facial injury. Treating facial trauma requires not only a significant amount of special training but also substantial hands-on experience to provide long-term functional and aesthetic results. AOS in Peoria and Galesburg can treat minor facial trauma in our offices, even if the procedure requires general anesthesia. However, some injuries may require inpatient hospital care.
Oral and maxillofacial surgeons serve patients experiencing various forms of severe facial trauma, including:
Fractures of the nose, cheek, or eye socket
Fractures of the upper or lower jaw
Knocked out teeth
Facial lacerations
Intra-oral lacerations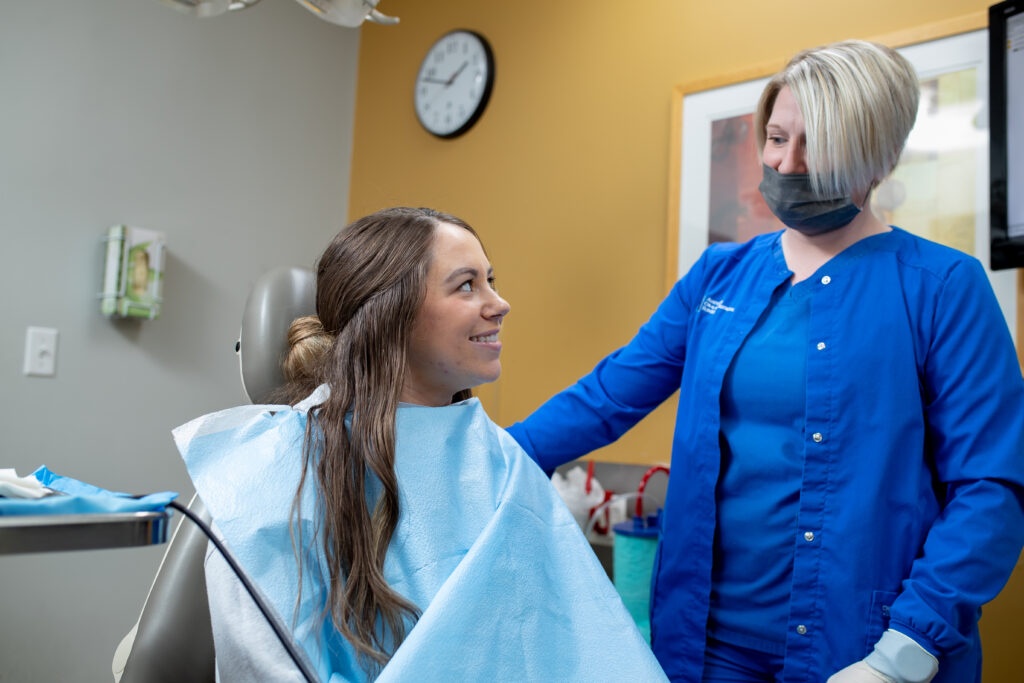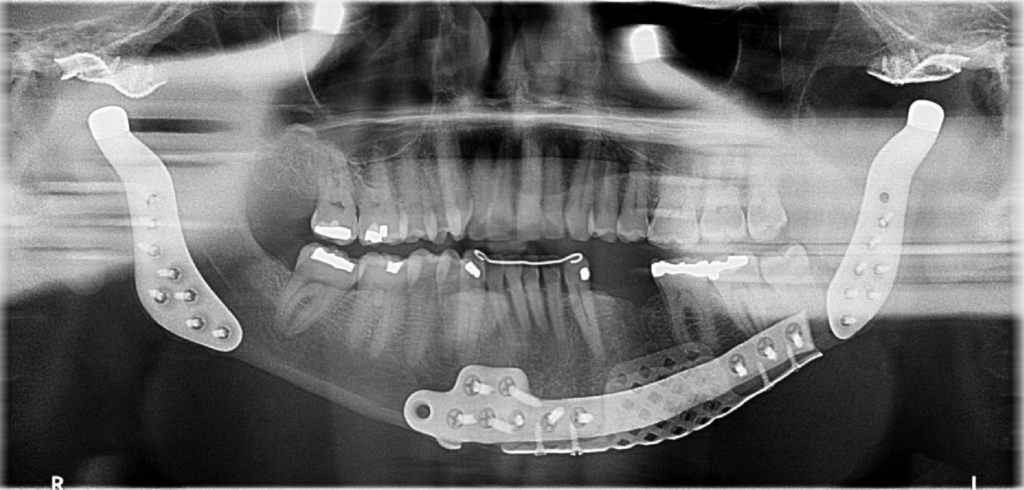 Causes and Types of Maxillofacial Trauma
Facial trauma can happen anywhere and at any time. Dr. Busch, Dr. Otte, and Dr. Schroeder treat injuries caused by:
Accidental Falls
Automobile Accidents
Interpersonal Violence
Job Duties
Sports Accidents

The types of facial trauma generally include soft tissue injuries, injuries to special regions (like the salivary glands, eyes, or facial nerves), or bone injuries. The nature of these injuries ranges from a knocked-out tooth to serious jaw fractures.
Soft Tissue Facial Trauma
Facial lacerations are the most common type of soft tissue injury. Our doctors work to create optimal results from an aesthetic perspective and to restore normal function. This involves carefully inspecting and treating injuries to the facial nerves, salivary ducts, and salivary glands. Soft tissue injuries are generally repaired with sutures to produce satisfactory results for patients in Peoria and Galesburg.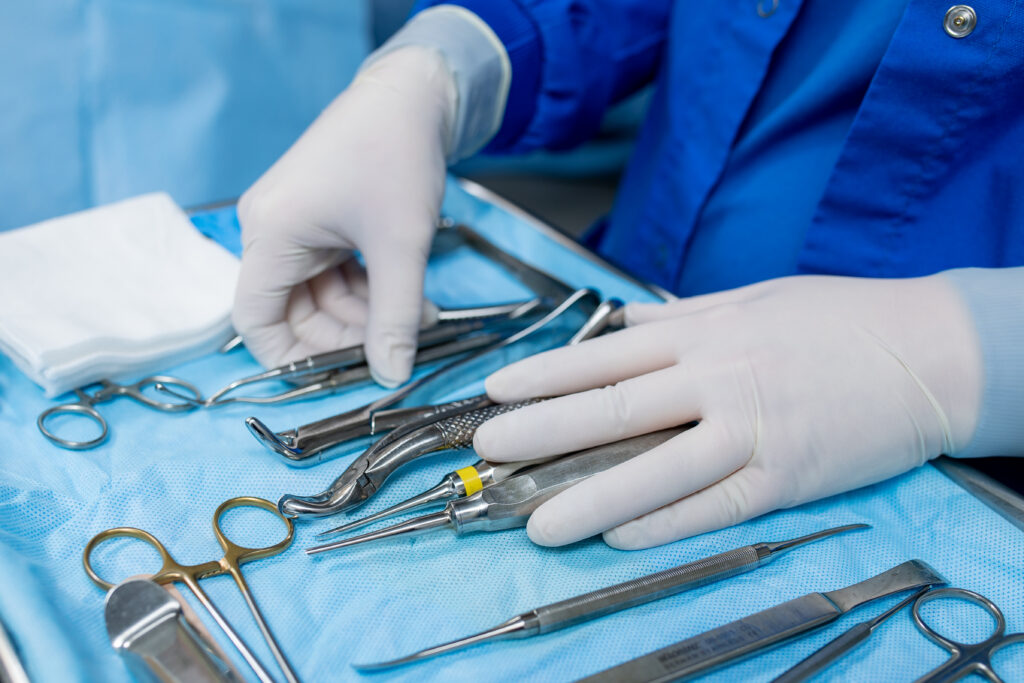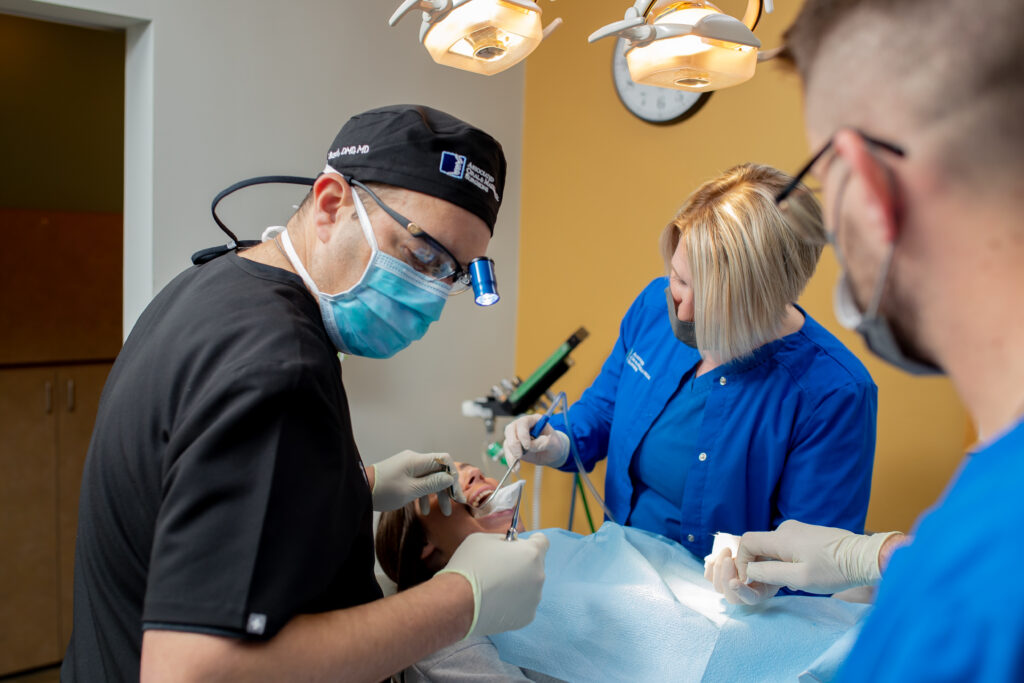 When our doctors work with facial bone fractures, there isn't one specific way to treat them. The type of treatment varies depending on the severity of the injury, the location of the injury, and the overall health and age of the patient. Facial trauma differs from injuries to other body parts for obvious reasons, so our doctors must use specialized techniques to restore a patient's facial appearance and function.
For injuries to the jawbones, our doctors may use techniques such as wiring the jaws together or inserting plates and screws into the impacted area. The technique of inserting the plates and screws is called rigid fixation and is generally preferred by our patients and doctors in Peoria and Galesburg. One of the main reasons is that it does not require the wiring of the jaws and allows for quicker healing, so the patient returns to normal function soon after the injury.
While facial trauma is unpredictable, the procedures and treatment options should be somewhat predictable. Our doctors use every means necessary to minimize the cosmetic effects of facial trauma. This means they make as few incisions as possible, and when incisions are necessary, they are made small enough that any resulting scar is not easily noticeable.
Teeth and Dental Structure Trauma
Injuries to the teeth and other dental structures may involve the skillset of dental specialists. The main thing patients always need to remember is to see a dental professional or our doctors in Peoria and Galesburg as soon as possible if a tooth gets damaged or knocked out. Place the tooth in salt water or milk to preserve it and avoid wiping it, even if it is dirty, so the ligaments are not damaged or removed.
Oral surgeons will treat various fractures in the jawbone and also reinsert knocked-out teeth. Some types of injuries may require bonding the teeth together or stabilizing them with wiring. Other specialists like endodontists may need to conduct root canal therapy, and restorative dentists could be called on to rebuild or repair fractured teeth. Sometimes dental implants are required for missing teeth, but the main takeaway is that every injury to teeth or dental structure is unique and will be treated as such by our doctors.
No matter what type of facial trauma our patients experience, our doctors in Peoria and Galesburg are specially trained to treat it. If you've suffered facial trauma of any severity, contact our office to set up a consultation to learn how we can help.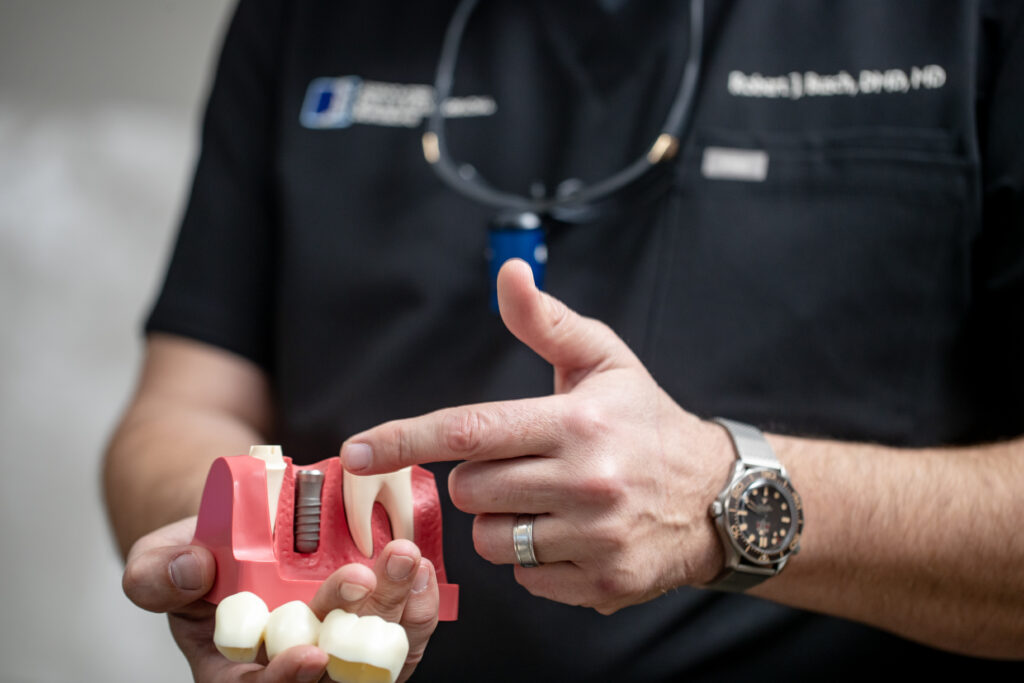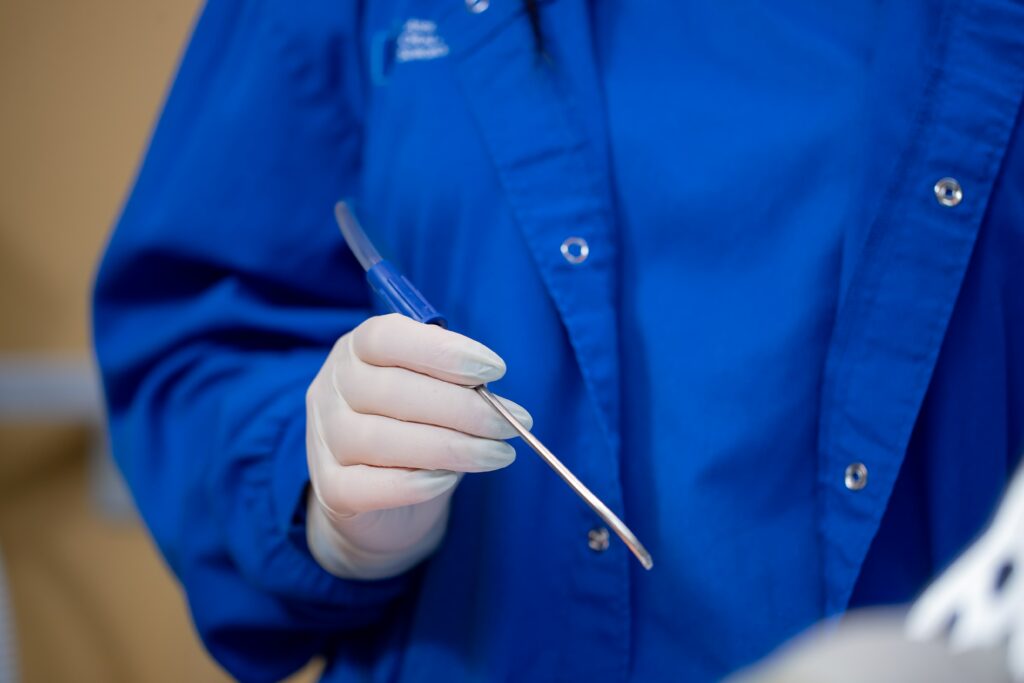 Injuries to the Teeth & Surrounding Dental Structures
Isolated injuries to teeth are quite common and may require the expertise of various dental specialists. Oral surgeons usually are involved in treating fractures in the supporting bone, or in replanting teeth that have been displaced or knocked out. These types of injuries are treated by one of a number of forms of splinting (stabilizing by wiring or bonding teeth together). If a tooth is knocked out it should be placed in salt water or milk. The sooner the tooth is re-inserted into the dental socket the better chance it will survive. Therefore, the patient should see a dentist or oral surgeon as soon as possible. Never attempt to wipe the tooth off, since remnants of the ligament that hold the tooth in the jaw are attached and are vital to the success of replanting the tooth. Other dental specialists may be called upon, such as endodontists, who may be asked to perform root canal therapy, and/or restorative dentists, who may need to repair or rebuild fractured teeth. In the event that injured teeth cannot be saved or repaired, dental implants are often now utilized as replacements for missing teeth.
The proper treatment of facial injuries is now the realm of specialists who are well versed in emergency care, acute treatment, long-term reconstruction, and rehabilitation of the patient.
At Associated Oral & Maxillofacial Surgeons, we know how to help you. Our board-certified surgeons and expert staff can provide the care you need to relieve the discomfort you feel.
What are others saying about us?
"My experience at AOS was very positive. From the moment I was greeted at the door by reception to the helping caring staff, nurses, doctors and the understanding business office I felt like and individual not just a body."
"Extremely professional and great to work with. Top notch care and skilled folks from the business counter to the chair. Would highly recommend."