Welcome to Associated Oral Surgeons. We look forward to providing you with the highest quality of care in the most gentle and efficient manner.
Realizing your time is important, we are happy to offer online registration. Choosing online registration saves additional time in the waiting room completing the registration forms and leaves only electronic signing for you to do upon your arrival. Please note to be sure to press SUBMIT once you have completed the online forms. If you prefer to fill out registration forms in our office, we ask that you please arrive 20 minutes prior to your appointment time.
Please be prepared to provide us with the following information:
your referral slip from your general dentist or physician
a list of medications you are currently taking
if you have dental or medical insurance, bring your card(s) for group/member information needed to help us process any claims


IMPORTANT: ALL patients under the age of 18 MUST be accompanied by a parent or guardian at ALL times.
If your procedure requires a pre-operative consultation, your surgeon will perform a comprehensive exam and discuss your individual needs. In addition, this visit will allow our treatment coordinators to discuss your treatment plan and review your insurance benefits with you.
Our surgeons and staff will strive to make your office visit a pleasant and positive experience.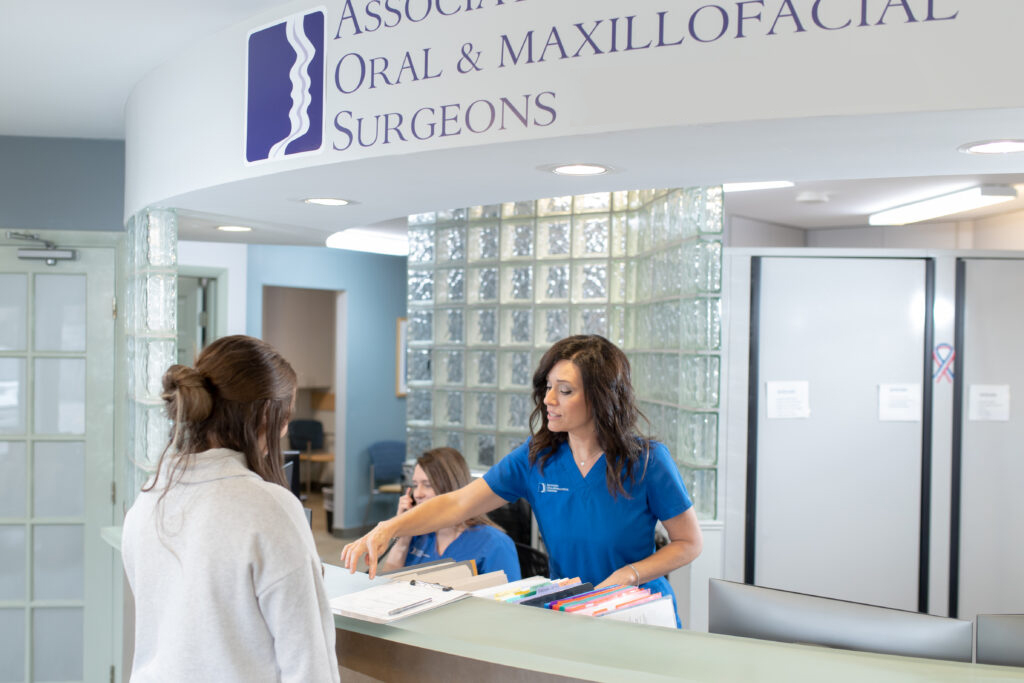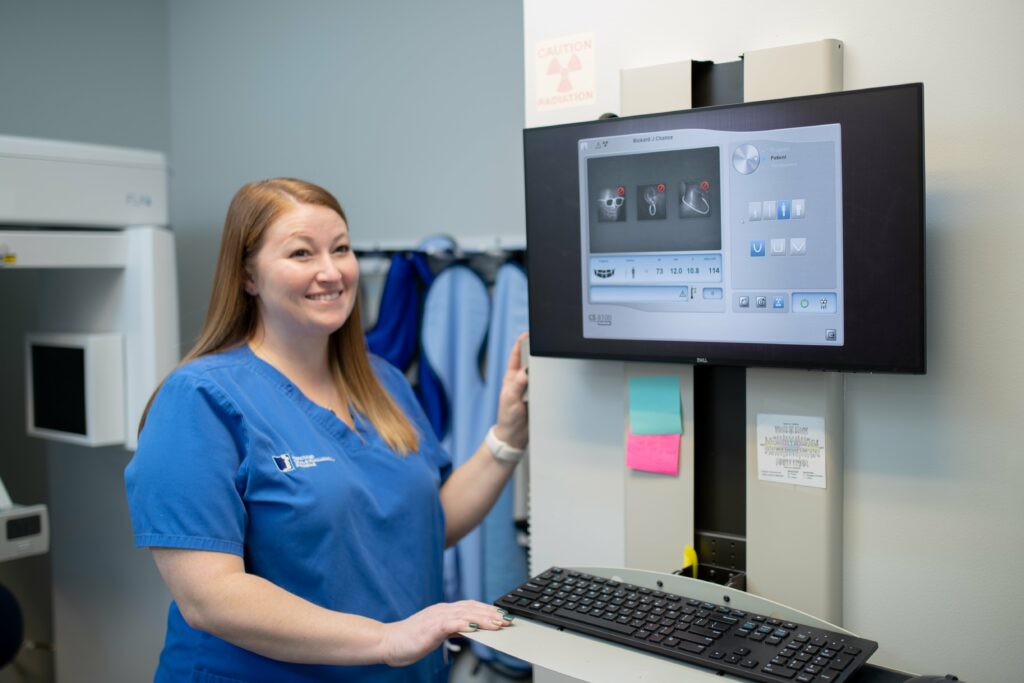 For the majority of our services, a panoramic x-ray is needed. We offer a free of charge x-ray with the referral slip from your general dentist or physician. This x-ray will allow your surgeon to adequately diagnosis and treat your oral health care needs.
We are committed to providing the highest quality care in a comfortable and compassionate environment.
What are others saying about us?
"My experience at AOS was very positive. From the moment I was greeted at the door by reception to the helping caring staff, nurses, doctors and the understanding business office I felt like and individual not just a body."
"Extremely professional and great to work with. Top notch care and skilled folks from the business counter to the chair. Would highly recommend."