Office Hours
Monday – Thursday 8:00a.m. – 4:30p.m.
Friday 7:30a.m. – 3:30p.m.
If you have pain, are in an emergency situation, or just need a consultation, every attempt will be made to see you that day or as soon as possible.
We try our best to stay on schedule to minimize your waiting. Due to the fact our doctors provide many types of oral surgery services, various circumstances may lengthen the time allocated for a procedure. Emergency cases can also arise and cause delays. We appreciate your understanding and patience.
Please call us at our Peoria office at (309) 326-9130 or our Galesburg office at (309) 322-9719 with any questions or to schedule an appointment.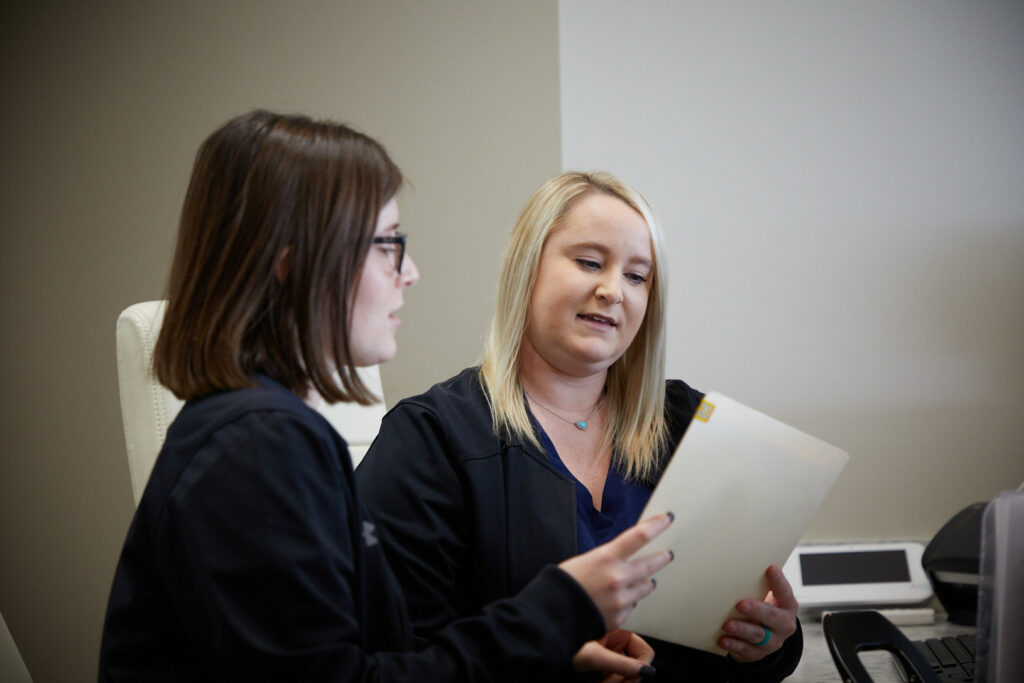 We are committed to providing the highest quality care in a comfortable and compassionate environment.
What are others saying about us?
"My experience at AOS was very positive. From the moment I was greeted at the door by reception to the helping caring staff, nurses, doctors and the understanding business office I felt like and individual not just a body."
"Extremely professional and great to work with. Top notch care and skilled folks from the business counter to the chair. Would highly recommend."